Meet Our Periodontal Team – Baltimore, MD
Your Guides to a Brighter Future
We're proud to have a small but mighty team that allows us to work very efficiently, and most of our staff members have 10, 20, or even 30 years of experience in our office. They are here to answer all of your questions and make sure your experience here is as pleasant and productive as possible. Before you meet everyone in person, you can start getting to know them below.
Julita, Lead Dental Assistant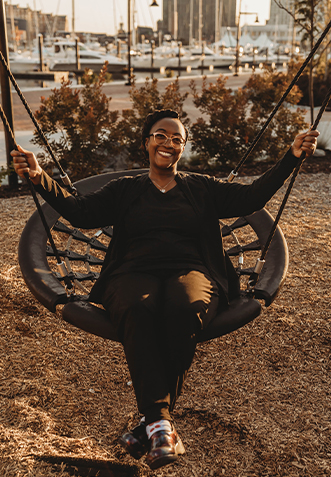 Julita has spent the majority of her 20+ year dental career right here in our practice, and she enjoys that even after all of this time, she still learns new techniques she can use to serve our patients. She attended Towson and Medix for her dental training and is originally from Baltimore. At home, she has a husband, two stepdaughters, one son, and a dog waiting for her. When she isn't baking, she likes to do crafts, garden, and visit local restaurants, wineries, breweries, and distilleries.
Emily, Registered Dental Hygienist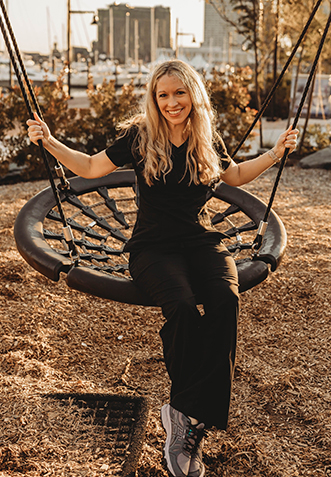 Emily brings over a decade of experience to our practice, and she says that the best part of her job is the people—both the patients as well as her fellow team members! She completed her dental hygiene training at the University of Maryland and is certified in local anesthesia. She and her husband, Kyle, have a son and daughter as well as two rescue dogs. To relax, she likes to bake, taste wine, and read.
Catherine, Dental Assistant
Catherine says that no two days are ever alike in our office, and she loves it! She is a graduate of Fortis College and has additional training in periodontics as well as the dental materials and instruments that are particular to the specialty. She comes from a loving and supportive family, and in addition to being a dental assistant, she is also a licensed cosmetologist!
Katie, Dental Hygienist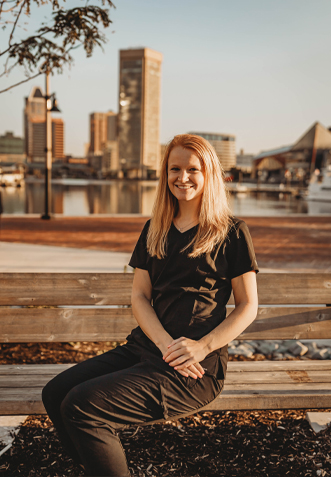 Katie has spent her entire dental career as part of our practice, and for her, nothing is better than helping a patient feel better about their teeth and smile. She is a graduate of the University of Maryland School of Dentistry and has additional training in nitrous oxide and local anesthetic. She is an avid runner and has completed eight marathons so far! When she isn't exercising, she likes to relax with her puppy, Kona, drink wine, and watch the Ravens and Orioles.
Ciara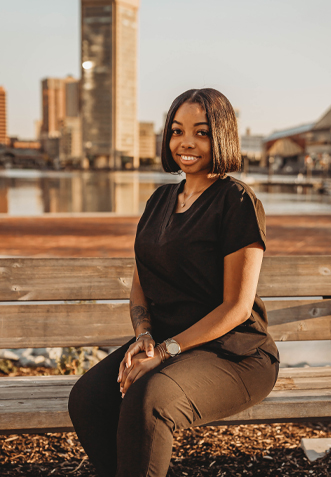 Coming Soon
Joy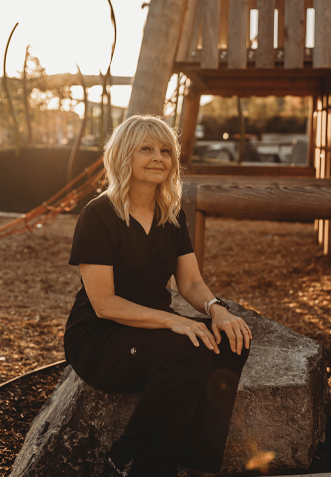 Coming Soon
Heather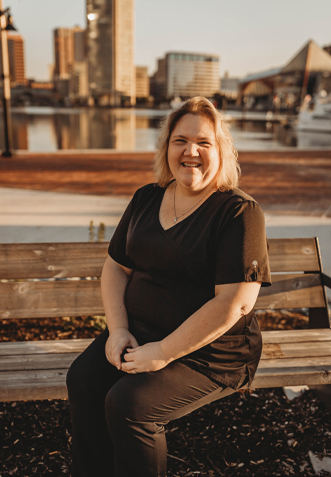 Heather brings over 20 years of experience to our team, and she has been with our practice for over a decade. She is a true people person and says that our patients and her fellow team members are what make her job truly special and rewarding. Heather is married with one son, and on the weekends, she likes to go to yard sales and thrift shops.
Sarah, Dental Hygienist
For Sarah, her passion for taking care of people is bolstered by the trusting relationships she gets to build with our patients. Truly getting to know someone not only improves her ability to treat them, but makes the experience more rewarding as well. Before joining us, she completed her studies at Valencia College.
Sarah lived in three different countries before the age of 18, and today, her dad is in Canada, her mom is in Baltimore, and her little sister is in Miami. Back at home, Sarah has a dog named Carl, and she likes to spend her down time snowboarding, checking out new restaurants, cooking, playing videogames, and reading.