Periodontist – Baltimore, MD
Get to Know Thi Van-Dinh, DDS, MS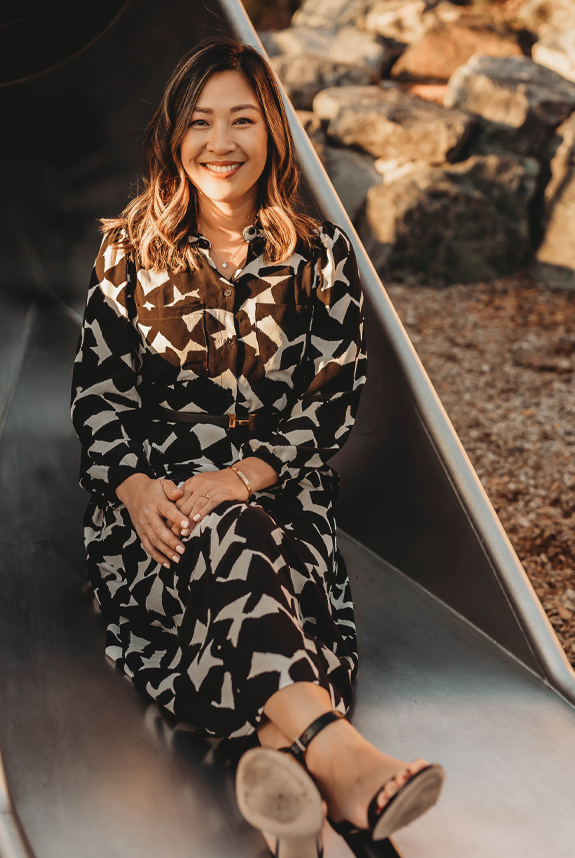 Dr. Van-Dinh says that the best part of her job is that she gets to empower her patients to help themselves. She likes to say that the more they do, the less she has to do. That's why education is such an important part of her approach in addition to delivering hands-on care. She also enjoys being around our team, who work extremely hard but manage to make things fun while doing it.
"I've been at the practice for over 9 years and took over the practice last June. I look forward to getting to know all the patients." - Dr. Thi Van-Dinh
Why Did You Want to Become a Dentist?
Initially, Dr. Van-Dinh thought she wanted to become an orthopedic surgeon. She was able to take post-graduate bioengineering classes as an undergrad and had the opportunity to shadow a surgeon during a total hip replacement. That was an eye-opening experience! She decided to go another route in her life, and dentistry seemed like a much better fit. She loved implants, but on a much smaller scale! Dr. Van-Dinh also loved her own dentist growing up and wanted to change people's perceptions about dental care.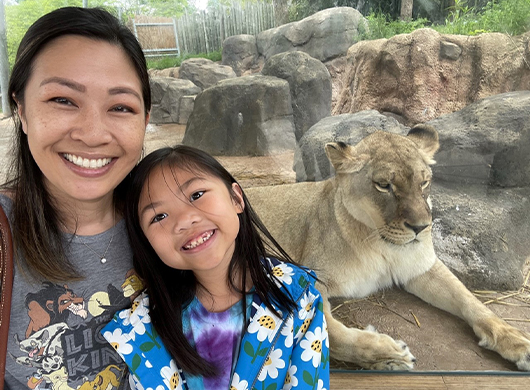 Where Did You Study Dentistry?
After graduating from UC Berkley with her degree in bioengineering (as a Cal Scholar), Dr. Van-Dinh attended the NYU College of Dentistry. While there, she achieved honors in implant dentistry and participated in the Senior Selective Residency Program at the Student Health Center. She was also a member of Omicron Kappa Upsilon, the dental honors society that is only open to the most accomplished students. She graduated in the top 5% of her class and was treasurer for three out of her four years in dental school.
She then attended the University of Maryland College of Dentistry, where she earned her Periodontics Certificate as well as a Master of Science in Biomedical Sciences. She served as the Chief Resident, and now, she teaches post-graduate periodontics at the university.
Today, Dr. Van-Dinh takes a lot of continuing education focused on soft tissue grafting, bone grafting, and dental implant esthetics. She regularly attends the annual Academy of Periodontology meeting as well as the International Symposium of Periodontal and Restorative Dentistry in Boston.
On top of this, she is an active member of several professional organizations:
American Dental Association
Maryland Dental Association
American Academy of Periodontology
American Board of Periodontology (Board Certified)
Academy of Osseointegration
Gerald Bowers Periodontal Study Club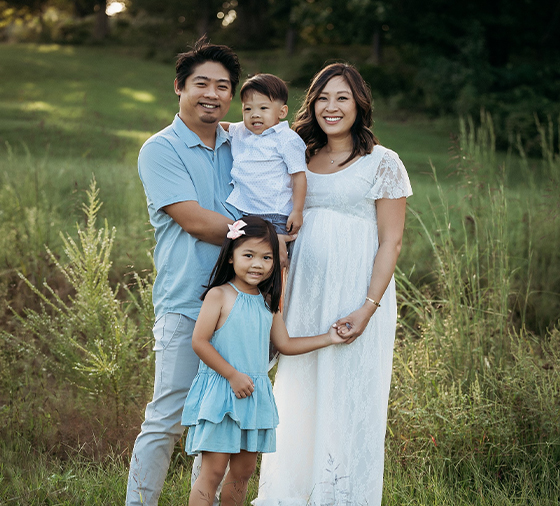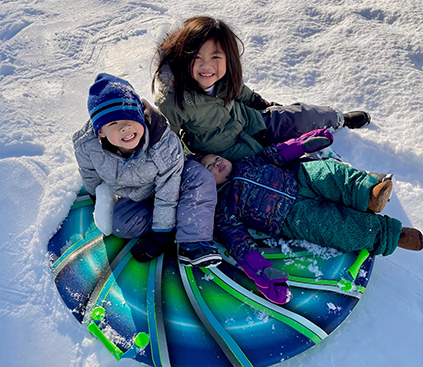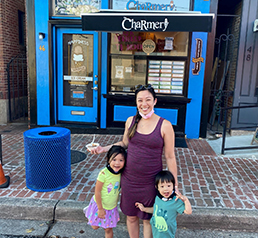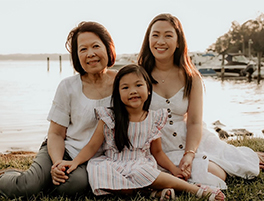 Outside of the Dental Office, What Do You Like to Do?
Dr. Van-Dinh and her husband, Eugene, met on the first day of dental school orientation. They were in line getting their photos taken for their student IDs, and now, they've been together for over 15 years! They have three young children (Madison, Benjamin, and Theodore), so most of her free time is spent with them doing what they like—swimming, going to the park, and playing outside when it's not too hot. She says that her current favorite hobby is napping, but when she has free time, she likes to read and watch non-animated movies with her kids (particularly ones from the Marvel Universe). She also has two rescue cats, Lucky and Cheeto, who were featured in the MD-SPCA calendar.