Dental Implants – Baltimore, MA
The Gold Standard for New Teeth
Nowadays, many oral health experts consider dental implants to be the ideal answer for replacing missing teeth. Traditional bridges and dentures only restore the crowns of the teeth, but dental implants are able to make up for the missing tooth roots as well, granting improved stability and many other benefits. Are dental implants the right choice for you? Find out by scheduling a consultation with Dr. Van-Dinh.
Why Choose Harbor Periodontics for Dental Implants?
Computer-Guided Implant Surgery
In-House
Bone Grafting
Dental Insurance Accepted
What are Dental Implants?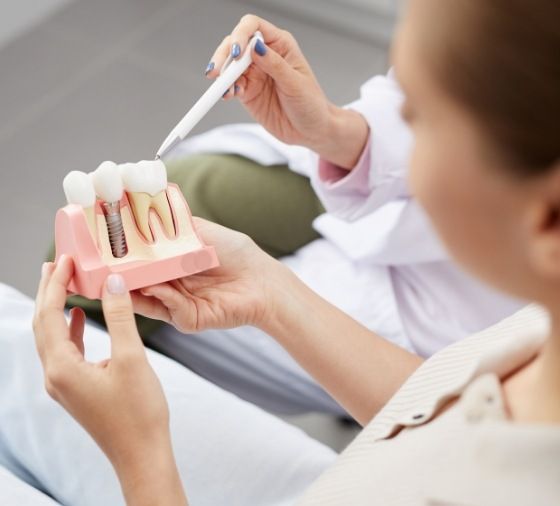 A dental implant is a small post made out of titanium – an extremely strong and durable metal – with a screwlike design. It is made to be inserted into the jawbone so that it can fulfill the same role as your missing tooth roots. Thanks to a natural process called osseointegration, dental implants are able to form a sturdy bond with the jawbone, which is what allows them to provide enhanced chewing power and a more natural feel.
The 4 Step Dental Implant Process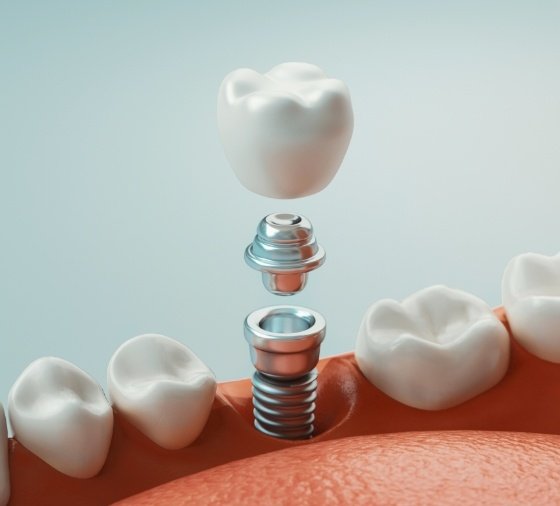 Consultation: During your first visit, we'll check to see if there are any preliminary steps – such as bone grafting – that we might need to take before you can get implants. We can then start planning out the rest of the process for you.
Surgery: Implants need to be inserted into the jawbone via surgery. The process is quite straightforward; we simply need to open the gums so that we can place the implants in strategic points of the jaw.
Osseointegration/Abutment: Osseointegration typically takes about 3 to 6 months. Once it's complete, a small metal connector piece called an abutment is attached to each implant post.
Restoration Delivery: After the mouth has completely healed from the previous steps, your new prosthetic teeth are attached to your implants via the abutments by your dentist.
Benefits of Dental Implants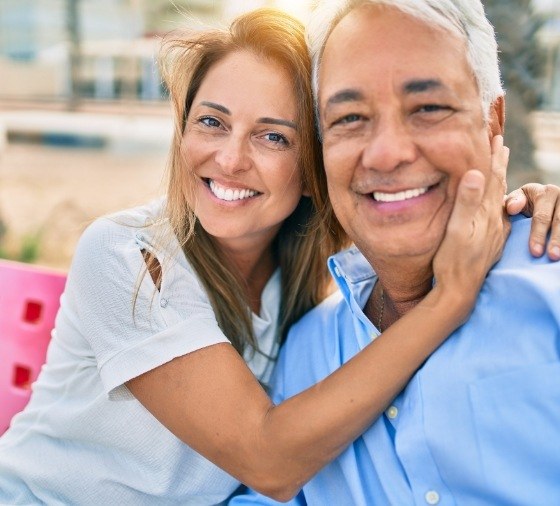 Dental implants are often said to be the next best thing to getting your natural teeth back. They restore most of your original biting force so that you can eat virtually anything again, and they provide the stimulation needed to stop the jawbone from resorbing, which in turn helps you maintain a more youthful appearance. The success rate for dental implants is extremely high (especially when the procedure is performed by a trained periodontist), and you can expect your new teeth to last anywhere between 25 years and a lifetime with proper maintenance.
Who Dental Implants
Can Help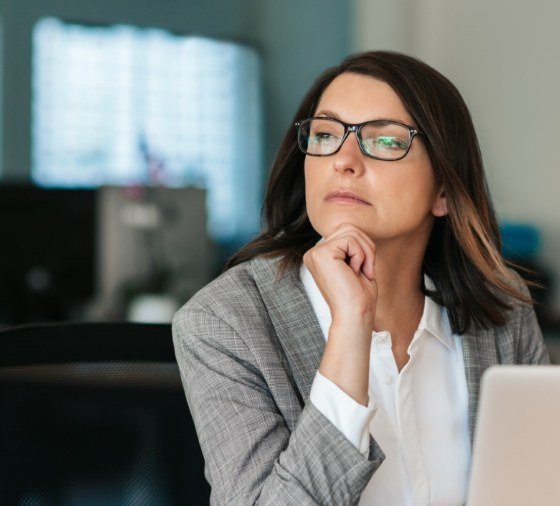 The only way to tell for sure that you're a good candidate for dental implants is to schedule a consultation with your dentist or periodontist. That said, as long as you're in good health overall and have enough bone density in your jaw to support the implant posts, they are most likely a good option for you. Note that when it comes to the number of teeth missing, dental implants are versatile enough to complete your entire smile no matter how much empty space there is to fill.
Missing One Tooth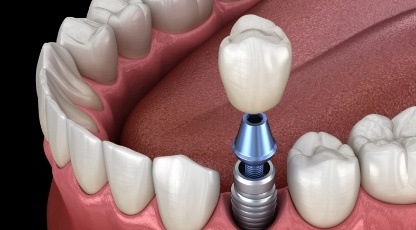 In cases where just one tooth is missing, we'll place a single implant post in the gap where it used to be. A crown will eventually be attached to the post so that you can safely bite and chew with it. Dental crowns can be made out of tooth-colored materials so that most people won't be able to tell by looking that you've had a tooth replaced.
Missing Multiple Teeth
Three or more missing teeth in a row can be replaced by two dental implants and a bridge. Traditional bridges would require making permanent changes to your natural teeth, but this isn't an issue with implant bridges since they rest on titanium posts instead. Like crowns, bridges can be designed to match the shape, size, and color of your natural teeth.
Missing All of Your Teeth
We only need to place about 4 to 6 implants in order to replace all of your teeth with an implant denture. Unlike traditional dentures, implant dentures can be designed to stay anchored in the mouth at all times; instead of taking them out at night for cleaning, you can brush them as if they were natural teeth.
Learn More About Implant Dentures
All-on-Four Dental Implants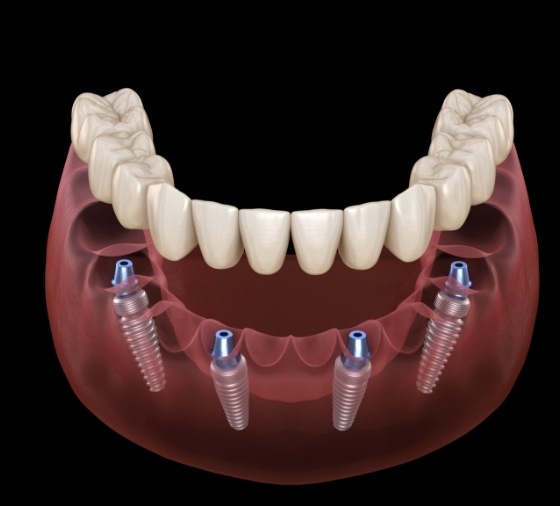 All-on-4 is a special implant procedure where a full denture is supported by four implant posts that have been placed in a way that takes advantage of the thickest areas of the jaw. This approach lets you replace all your teeth at once with fewer implants. Plus, since it involves taking advantage of the parts of the jaw where bone density is highest, it can potentially eliminate the need for any bone grafts.
Understanding the Cost of Dental Implants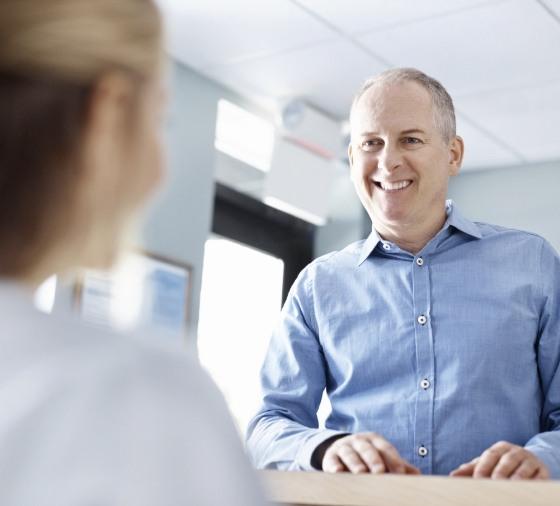 During your initial consultation, we'll give you an estimate of how much your dental implants will cost based on several factors, including:
How many implant posts will be used.
What type of restoration they'll support.
Whether or not you'll need bone grafts, periodontal therapy, or other treatments beforehand.
Compared to traditional tooth replacements, dental implants have a higher initial cost, but they can ultimately save you money since they don't have to be replaced as often.